1 year ago
(Bryan Schutmaat, Chuck, Butte, Montana, 2010)
If you are in New York or plan to be there before October 31, don't miss this exhibition currently on display at Aperture Foundation:
"In Grays the Mountain Sends, Schutmaat skillfully documents the rugged landscapes and people of the great American West. The images describe a series of mining sites and small, hardscrabble mountain towns. Also portrayed are the people who have worked in them, built them, and a few younger people who might—or might not—be looking for a way out of them. It's this balance between the clearly ravaged land and equally devastated faces, with a few moments of youth, beauty, and the last glimmer of promises never truly fulfilled, that elevates Schutmaat's work. His photographs, carefully controlled in both palette and structure, have a true regional twang. They evoke the wear and tear perpetrated on the land, as well as on the psyche of people who live there, with scant separation in one's sense of the individuals and one's sense of the place." (Aperture)
1 year ago
(Chicago. White: blue dots; African American: green dots; Asian: red; Latino: orange; all others: brown. Image by Dustin Cable) 
This map, created by Dustin Cable at University of Virginia's Weldon Cooper Center for Public Service, is the most comprehensive representation of racial distribution in America ever made. (Wired)
2 years ago
Look mom! We are in the Venice Biennale!!!! (panel in the middle shows our project Cut. Join. Play.)
2 years ago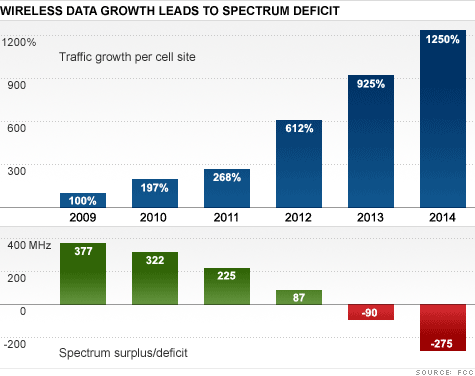 The U.S. mobile phone industry is running out of the airwaves necessary to provide voice, text and Internet services to its customers. (CNN Money)
3 years ago
Today the Census Bureau issued the first data release from Census 2010, with national and state total population, and apportionment results. The total population of the United States on April 1, 2010 was 308,745,538, an increase of 9.7% from 2000. 
Here's a map of the US for percentage change in population from 2000-2010, with color intensity proportional to the change. Michigan is shown in red as the only state to lose population, falling below the 10 million mark. Nevada is the champ at 35%. (Urbanophile)
5 years ago