1 month ago
In the late 1990s artist Janet Echelman traveled to India as a Fulbright Scholar with the intention of giving painting exhibitions around the country. She shipped her painting supplies ahead of time and landed in the fishing village of Mahabalipuram to begin her exhibitions with one major hitch: the painting supplies never arrived. While walking through the village Echelman was struck by the quality and variety of nets used by the local fisherman and questioned what it might look like if such nets were hung and illuminated in the air. Could it be a new approach to sculpture? A new chapter in her artist career was born, and the artist has since dedicated her time and energy to creating these massive net sculptures in locations around the world. (via Colossal)
8 months ago
(Photo by Olivier Blouin)
21 Balançoires (21 Swings) is a giant collective instrument, a game where together we achieve better things than separately.
When in motion, each swing in the series triggers different notes and,  when used all together, the swings compose a musical piece in which certain melodies emerge only through cooperation. A Project by Daily tous les jours.
1 year ago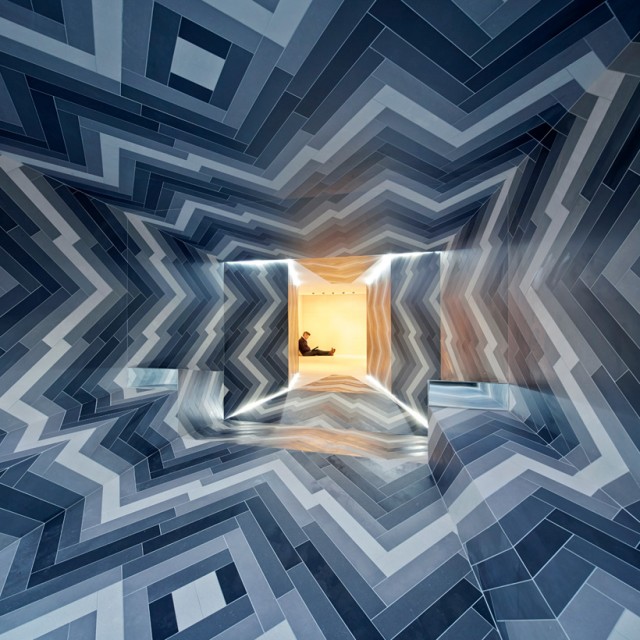 Installation by Lily Jencks / Nat Dorent using Marazzi's SistemN tiles. (via Fubiz)
1 year ago
Sou Fujimoto has designed the Serpentine Pavilion for 2013. Fujimoto had this to say about his design: "The delicate quality of the structure, enhanced by its semi-transparency, will create a geometric, cloud-like form, as if it were mist rising from the undulations of the park. From certain vantage points, the Pavilion will appear to merge with the classical structure of the Serpentine Gallery,  with visitors suspended in space." (The Fox is Black)
1 year ago
"The Phoenix is closer than it appears," a 4 x 4 x 8 meters-room was constructed by artist Thilo Frank at the Museum of Modern Art in Aalborg, Denmark. (Colossal)
1 year ago
Fantastic light installations by Korean artist Jeongmoon Choi.
("Birdcage" / 2006 / threads, black lights / approx. 16 sqm space / 3. Berliner Kunstsalon, Berlin)
("How to build a house" / 2010 / approx. 20 sqm space, threads, black lights
MMX Open Art Venue, Berlin)
("Room in room" / 2011 / approx. 80 sqm space, threads, black lights. Exhibition "RAPID RABBIT" / Frise Künstlerhaus, Hamburg)
1 year ago
(Top photo by BLOUIN ARTINFO. Bottom photo by Philip Greenberg for The New York Times)
You have just until this Sunday, January, 6 to see this amazing installation by Ann Hamilton at the Park Avenue Armory in NYC.
1 year ago
The Weather Yesterday is an installation by Troika studio commissioned by RIBA for the London Festival of Architecture.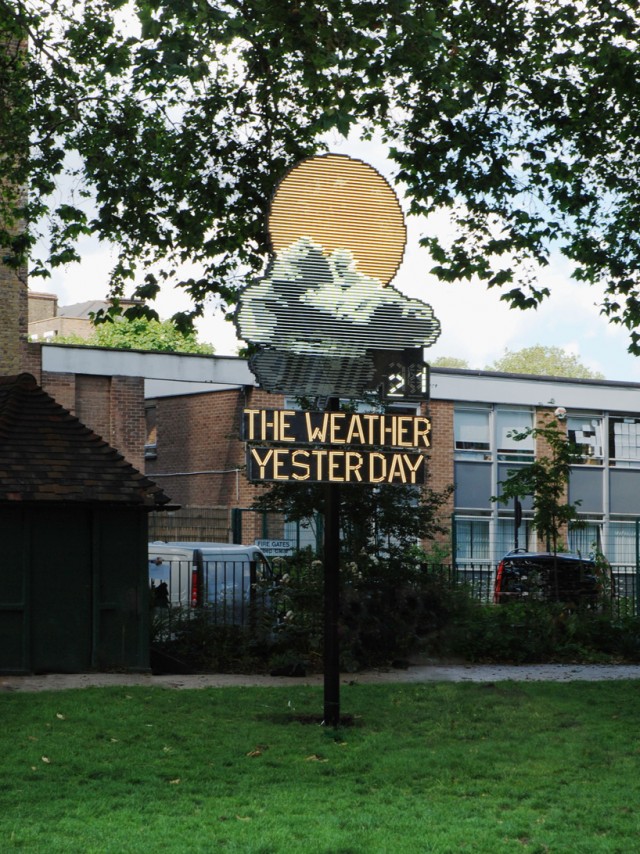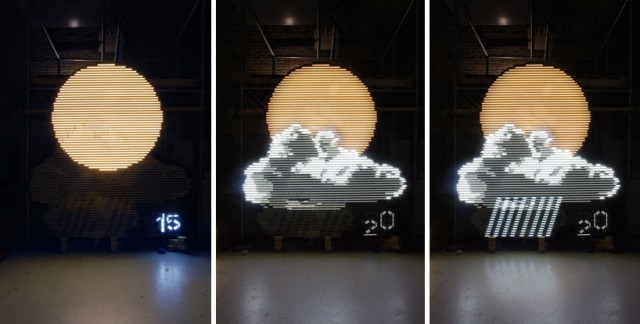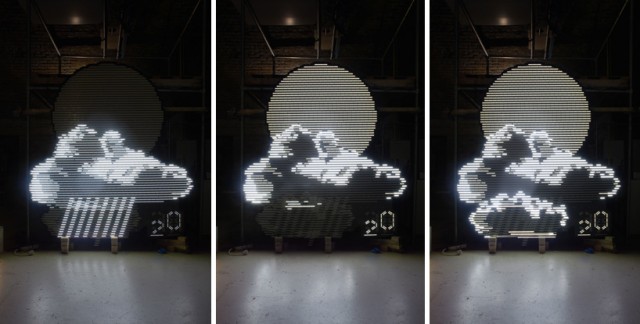 1 year ago
(The Stairway Cinema photographed by Simon Devitt)
The diminishing (some might say, deterioration) of public social interaction at the "hands" of smartphones and other gadgets has prompted an ever-growing tide of reaction from architects, designers, and other would-be social engineers. OH.NO.SUMO, an experimental design collective from Auckland, New Zealand, decided to get in on the game with a parasitic movie theater that turns a busy street corner into an pop-up cinema.
'Stairway Cinema' was built as a haven for city-dwellers, either in transit or idly waiting for a bus or to meet friends. The micro-theater is grafted onto an existing stoop such that the stairs become seats (for up to seven people) and films, selected by viewers, are projected onto the canopy while pedestrians pass below. The cinema doubles as a refuge from rain, and as an incubator of random social encounters. (Architizer via @CristinaGoberna)
2 years ago
"Luminous Field" is an interactive video design with sound at Chicago's Millennium Park created by Luftwerk.