4 weeks ago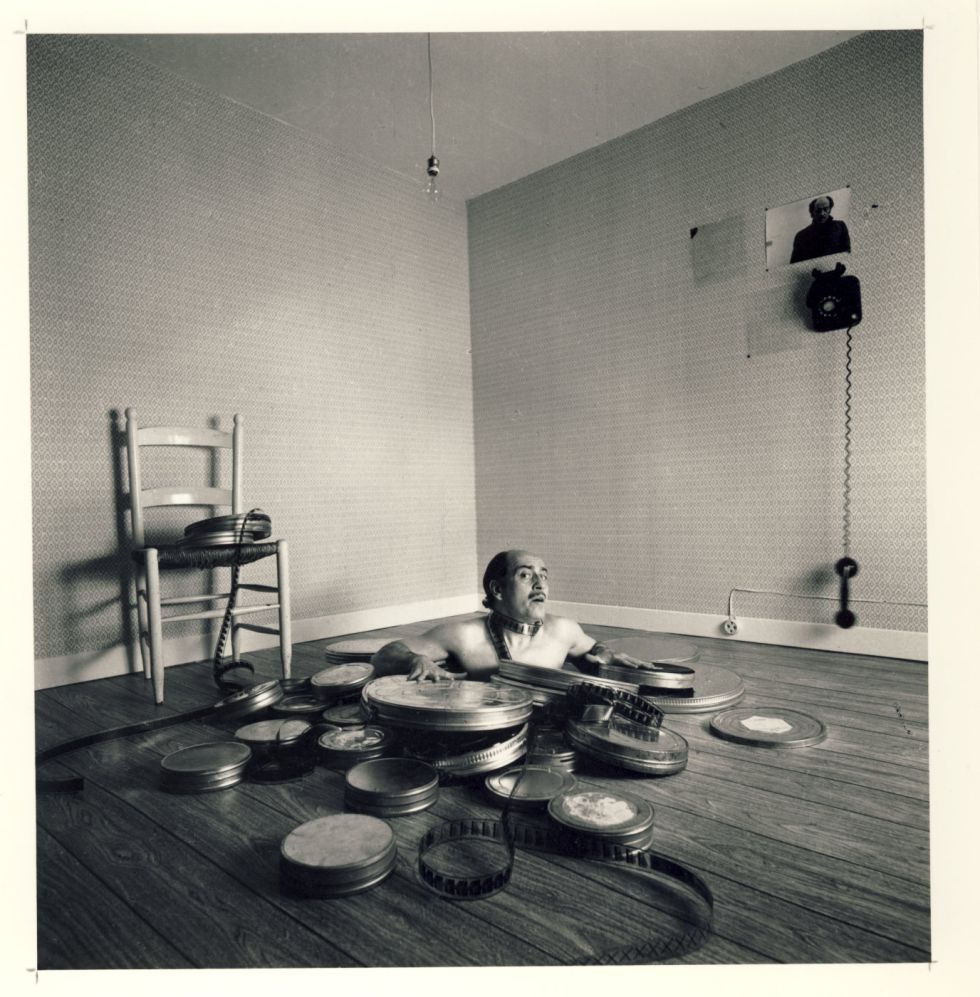 (José Luis López Vázquez, fotografiado por Alberto Schommer.)
via El Pais
3 months ago
(Image: Courtesy Oppland County Council. Photo by Johan Wildhagen / Palookaville, via Archaeology).
New archaeological discoveries continue to be made as glacial ice patches melt, revealing their previously unknown contents. Teams of archaeologists and historians have taken to wandering around newly exposed ground in locations as diverse as Norway, the Alps, and Glacier National Park. (BLDBLOG)
3 months ago
From the outside, space suits look deceptively simple. Covered in layers of protective materials and insulation, their Marshmallow Man exteriors do little to hint at the complex technologies that hide underneath. But a series of X-ray images, currently on view at the National Air and Space Museum as part of the Suited for Space exhibition, give a behind-the-scenes glimpse at the mechanics that have helped astronauts make their suborbital trips. (Wired)
4 months ago
Developed by designer Omer Haciomeroglu, the conceptual robot "erases" concrete structures piece meal without any of the waste or dust associated with cut-and-dry demolition methods. It has the ability to separate concrete from rebar and recycle the materials right on-site before cataloging them for reuse. (Fast Company)
5 months ago
"Months of work are boiled down to a business card, a tag, an exit sign," Michael Rock writes about the particular "confinement of graphic design to the often thin final results" in the introduction to his new monograph,Multiple Signatures. "Because the results of graphic design can be decidedly quotidian, even unheroic, we must find gratification in the thinking and the making."
Rock buoyantly practices what he preaches in the thinking and the making of this book. Multiple Signatures contains multitudes; this is no straightforward text that's nicely laid out in precise alignment. Instead, the principal of global design consultancy 2x4 offers plenty of food for thought in four stylized sections and couples provocative ideas—those of multiple contributors as much as his own, that's the idea—with intriguing eye candy. (Fast Company)
5 months ago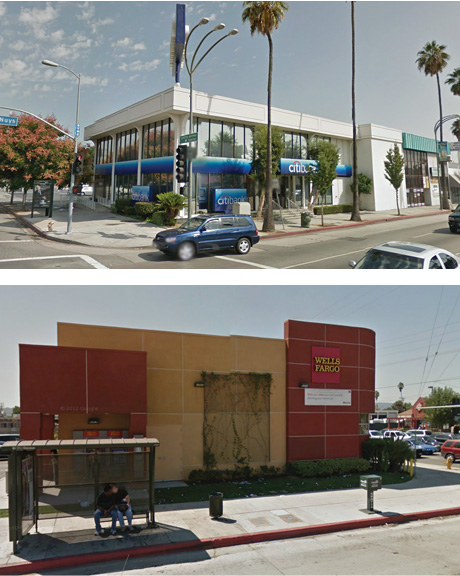 From the Issue 49 of Cabinet, an interesting essay by Geoff Manaugh: 
In the 1990s, Los Angeles held the dubious title of "bank robbery capital of the world." At its height, the city's bank crime rate hit the incredible frequency of one bank robbed every forty-five minutes of every working day. As FBI Special Agent Brenda Cotton—formerly based in Los Angeles but now stationed in New York City—joked at an event hosted by Columbia University's school of architecture in April 2012, the agency even developed its own typology of banks in the region, most notably the "stop and rob": a bank, located at the bottom of both an exit ramp and an on-ramp of one of Southern California's many freeways, that could be robbed as quickly and as casually as you might pull off the highway for gas. (Cabinet)
5 months ago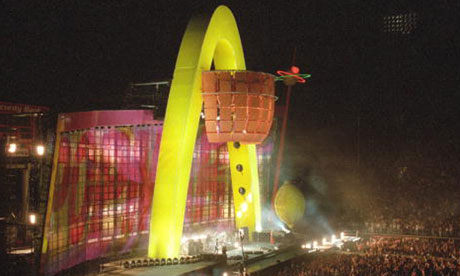 (The set for U2's 1997 PopMart tour designed by Mark Fisher. From the giant golden arch hung a bank of speakers, suspended like a basket of French fries. Photograph: Rob Verhorst/Redferns)
He flew Tina Turner over her audience on a huge mechanical arm, drove U2 through their arena inside a mirror-studded lemon, and thrust the Rolling Stones between stages on a 45m-long telescopic bridge, complete with helicopter searchlights. The architect and set designer Mark Fisher, who has died aged 66 after a long illness, defined the rock'n'roll spectacular over the last 30 years, dreaming up ever more elaborate contraptions to match the wildest visions of his bands. (Guardian)
5 months ago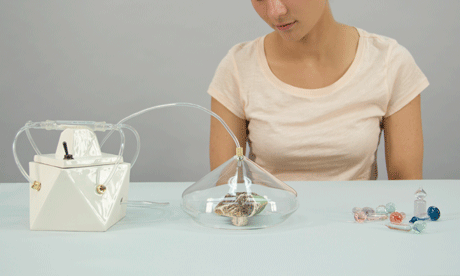 (Scentography … the future of smell capture? Photograph by Amy Radcliffe)
What if you could recapture the aroma of that freshly baked birthday cake, or the scent of the wild flowers in that Alpine meadow on your last holiday? Or maybe you would choose to recall the musky pong of your first pet, or the comforting whiff of that shampoo your girlfriend used to use?
The Madeleine – named after Marcel Proust's story of involuntary memory prompted by biting into a cake – is Radcliffe's design for a new kind of camera that records not images, but smells. "Sense of smell has a direct link to emotional memory," she says. "It is the sense we react to most instinctively, and the furthest away from being stored or replicated digitally. (Guardian)
6 months ago
(A detail of the Web page of Douglas Davis's interactive computer artwork "The World's First Collaborative Sentence." Image courtesy of Lehman College Art Gallery)
Paintings fade; sculptures chip. Art restorers have long known how to repair those material flaws, so the experience of looking at a Vermeer or a Rodin remains basically unchanged over time. But when creativity is computerized, the art isn't so easy to fix.
For instance, when a Web-based work becomes technologically obsolete, does updated software simply restore it? Or is the piece fundamentally changed? (New York Times)
6 months ago
(Illustration by Danilo Agutoli)
Justin McGuirk identifies the obsession with functionality — introduced by modernism and amplified by the market — as the driving force behind the proliferation of super-efficient products,  which instead of giving us more leisure create new forms of enslavement. (Domus)