1 week ago
In the last half decade there's been a Cambrian Explosion of 3-D printers, filling every axis of competition from price to size to print resolution. Most engineers and designers have been fixated on tuning up the machines, but a California-based architecture firm called Emerging Objects is focused on pushing the limits of 3-D printer materials. The result is a structural column designed to withstand earthquakes. (Wired)
2 months ago
(The Shard's transfer floor is a necessary inconvenience in order to reach the upper half of the building. Photo by Rory Hyde)
The possibilities (and limits) of lifts are the historical reason our cities are shaped the way they are – and now the UltraRope elevator cables promise to transform them yet again. (Guardian)
2 months ago
(Photo by Justin Jansen / Flickr)
The first thing many passersby notice about the Julia C. Lathrop Homes is the column of white vapor pouring out of a manhole on the south side of Diversey Avenue. Since 1938, a steam plant on the Chicago River has warmed up Lathrop's 30 buildings this way. But now most of the people who lived in this low-rise housing development are gone, relocated at the behest of the Chicago Housing Authority (CHA) over the last 15 years, and the steam lends these boarded-up brick buildings an air of film noir loneliness.
About 900 families once lived here, but fewer than one in five units remain occupied. As part of its $1.6 billion Plan for Transformation, CHA encouraged families to move out of Lathrop so the New Deal–era property could be rehabilitated. Lathrop escaped demolition—the fate of 18,000 other public housing units in the city since 2000—but four years after CHA had estimated work would be complete, Lathrop awaits redevelopment. (Architect's Newspaper)
2 months ago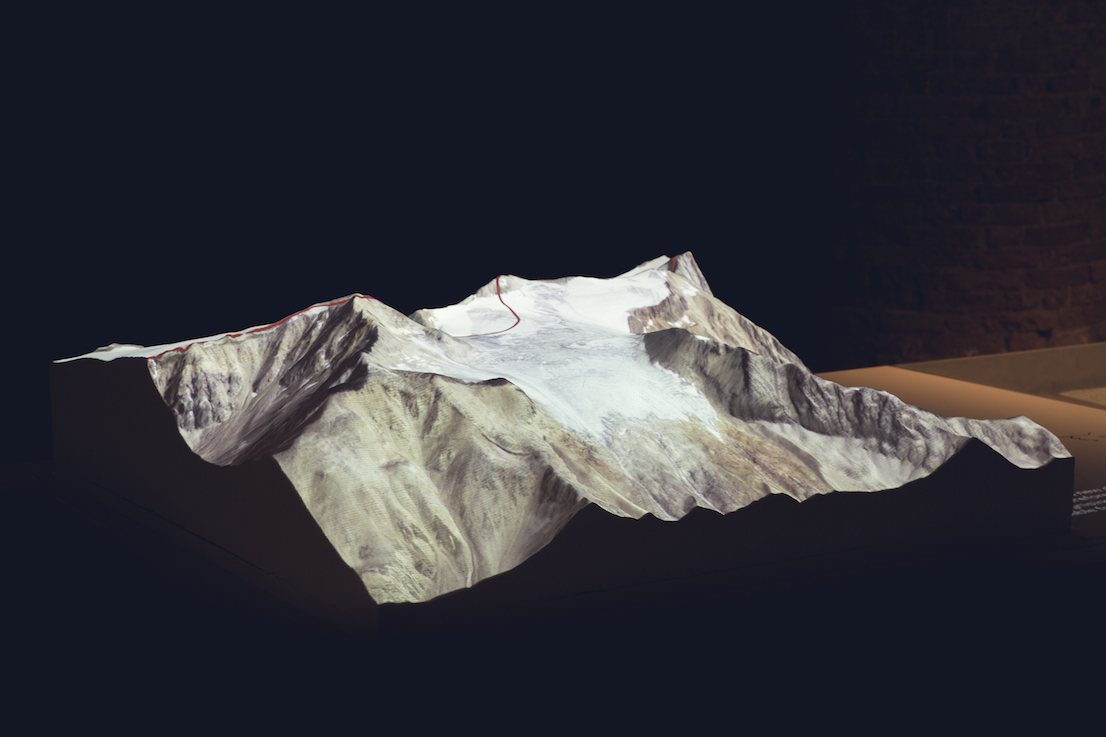 (Italian Limes at the Corderie dell'Arsenale. Photo by Delfino Sisto Legnani, June 2014.)
Italian Limes is a research project and installation presented at the 14th Venice Biennale of Architecture that opened on June 7 and will remain on show to the public until November 23. This post is the first in a series of analyses that will set out to expand on the themes of research that underpin the project over the coming months, outlining possible developments and presenting new material not included in the exhibition.
"There are more international borders in the world today than ever there were before." These are the opening words of the book A Companion to Border Studies by Thomas M. Wilson and Hastings Donnan, one of the most recent and important publications in a new field of research at the intersection between geography, anthropology and political science. It is a statement that places the accent on a fact often overshadowed by all the contemporary talk of global markets and hyper-connectivity: although the process of digitization currently underway has removed many physical constraints on our everyday lives, we inhabit a world still bound by the 19th-century logic of national institutions and their principle of sovereignty. The struggle for territorial independence remains a priority for any minority, rooted in the belief that recognition by the international community requires, in the first place, the definition of a boundary marking out an inviolable portion of land. (Klat magazine)
Italian Limes is a project curated by Folder (Marco Ferrari, Elisa Pasqual) with Pietro Leoni (interaction design), Delfino Sisto Legnani (photography), Dawid Górny, Alex Rothera, Angelo Semeraro (projection mapping), Alessandro Mason (coordination of production) and Claudia Mainardi.
7 months ago
Seventy-four years ago, Russia accomplished what no country had before, or has since—it sent armed ground robots into battle. These remote-controlled Teletanks took the field during one of WWII's earliest and most obscure clashes, as Soviet forces pushed into Eastern Finland for roughly three and a half months, from 1939 to 1940. The Finns, by all accounts, were vastly outnumbered and outgunned, with exponentially fewer aircraft and tanks. But the Winter War, as it was later called (it began in late November, and ended in mid-March), wasn't a swift, one-sided victory. As the more experienced Finnish troops dug in their heels, Russian advancement was proving slow and costly. So the Red Army sent in the robots. (Popular Science)
7 months ago
(Fox Searchlight Pictures)
"I've always loved miniatures in general," Mr. Anderson said, speaking by phone from Paris. "I just like the charm of them." He used miniatures in"The Life Aquatic With Steve Zissou" and more extensively in "Fantastic Mr. Fox." He said he feels that audiences tend to recognize what is artificial, whether in computer-generated effects or otherwise, and that gave him liberty to use models. "The particular brand of artificiality that I like to use is an old-fashioned one," he added. (New York Times)
9 months ago
(Buildings around the Museum of Modern Art, shown in 1939, have fallen to accommodate expansion, changing the scale of West 53rd Street. Andreas Feininger/Museum of Modern Art)
Last year, the Museum of Modern Art caused a ruckus with a plan to raze its neighbor, the former American Folk Art Museum building, designed by Tod Williams and Billie Tsien. So MoMA trustees hired the architecture firm Diller Scofidio & Renfro to explore alternatives to demolition that would still permit expansion.
But last week, that firm's architects joined with Glenn D. Lowry, MoMA's director, to say that, unfortunately, the building needs to be torn down after all. They saw no way around it. (New York Times)
9 months ago
On Avenue Mont-Royal in Montreal, you'll find just what you'd expect—gaggles of traffic making their way through cold temperatures, quaint storefronts, natives and tourists bouncing from door to door and old-fashioned street lights at every corner. But those aren't the only lights shining up the sidewalks. Turn Me On Design recently won a competition launched in 2012 by Avenue Mont-Royal with IDEA-O-RAMA—their comic book inspired street lamps that help give the street a bite of personality. (Core77)
9 months ago
(Archival photo of the Dymaxion Deployment Unit prototype assembled in Washington in 1941. Courtesy of the Estate of R. Buckminster Fuller)
In the 1940s, R. Buckminster Fuller converted grain bins into emergency housing. For a long time it seemed they had disappeared from the earth, but at least a dozen have survived in New Jersey. (New York Times)
9 months ago
(Theaster Gates with employees and artists in his pottery studio, inside a converted beer warehouse in Chicago. Photo by Stephen Wilkes for The New York Times)
Six blocks from where I grew up, on Chicago's South Side, the artist Theaster Gates showed me a neo-Classical ruin, a Prohibition-era bank shuttered for 33 years that I only ever registered vaguely as a part of the area's enduring blight. "That's my bank," he announced with a flourish, pointing proudly to its glazed terra cotta and its ornamental eaves. Maybe it requires an artist to picture the possibilities in such a wreck, or a real estate developer to envision its promise. Gates, 40, is both at the same time, an enormous dreamer canny enough to make his outlandish ideas for the neighborhood a reality. When the bank was days from demolition, Gates spoke with Mayor Rahm Emanuel, whose brother, Ari, owns several Gates pieces; the city agreed to sell the abandoned building to Gates for $1, with the stipulation that he come up with the $3.7 million necessary for its renovation. A portion of that money, Gates devised, would be made from the bank's original marble, which he cut into individual "bond certificates" engraved with an image of the building, his signature and the words "In ART We Trust." He created 100 tablet-size bonds, selling them for $5,000 apiece; larger slabs, as weighty as tombstones, went for $50,000. Because they're works of art, Gates told me, the marble will actually increase in value, functioning like real bonds. "So, yeah, it's a bank! The bank should continue to make currency. I want it to have a banking function." (New York Times)