3 months ago
(Theaster Gates with employees and artists in his pottery studio, inside a converted beer warehouse in Chicago. Photo by Stephen Wilkes for The New York Times)
Six blocks from where I grew up, on Chicago's South Side, the artist Theaster Gates showed me a neo-Classical ruin, a Prohibition-era bank shuttered for 33 years that I only ever registered vaguely as a part of the area's enduring blight. "That's my bank," he announced with a flourish, pointing proudly to its glazed terra cotta and its ornamental eaves. Maybe it requires an artist to picture the possibilities in such a wreck, or a real estate developer to envision its promise. Gates, 40, is both at the same time, an enormous dreamer canny enough to make his outlandish ideas for the neighborhood a reality. When the bank was days from demolition, Gates spoke with Mayor Rahm Emanuel, whose brother, Ari, owns several Gates pieces; the city agreed to sell the abandoned building to Gates for $1, with the stipulation that he come up with the $3.7 million necessary for its renovation. A portion of that money, Gates devised, would be made from the bank's original marble, which he cut into individual "bond certificates" engraved with an image of the building, his signature and the words "In ART We Trust." He created 100 tablet-size bonds, selling them for $5,000 apiece; larger slabs, as weighty as tombstones, went for $50,000. Because they're works of art, Gates told me, the marble will actually increase in value, functioning like real bonds. "So, yeah, it's a bank! The bank should continue to make currency. I want it to have a banking function." (New York Times)
7 months ago
One of the great projects that Fernanda Viegas and Martin Wattenberg have developed together in the last few years: 
"The two of us see the world as a stream of color, and in 2009 we finally had a chance to draw the river in our heads. We began with a collection of photographs of the Boston Common taken from Flickr. Using an algorithm developed for the WIRED Anniversary visualization, our software calculated the relative proportions of different colors seen in photos taken in each month of the year, and plotted them on a wheel. The image above is an early sketch from the piece. Summer is at the top, with time proceeding clockwise."
7 months ago
(Photo by Catalina Kulczar)
The Great Discontent has released a new interview, this time with artist Joshua Davis. It's a really interesting conversation and, if you are not familiar with The Great Discontent, make sure to check their archives. 
"There I was, 10 years old, cleaning brushes with turpentine! From then on, there was never any instance of,  'I'm going to be a fireman!' No—fuck that. Art had defined me." - Joshua Davis
8 months ago
(Photo by Olivier Blouin)
21 Balançoires (21 Swings) is a giant collective instrument, a game where together we achieve better things than separately.
When in motion, each swing in the series triggers different notes and,  when used all together, the swings compose a musical piece in which certain melodies emerge only through cooperation. A Project by Daily tous les jours.
10 months ago
(via Colossal)
10 months ago
(A detail of the Web page of Douglas Davis's interactive computer artwork "The World's First Collaborative Sentence." Image courtesy of Lehman College Art Gallery)
Paintings fade; sculptures chip. Art restorers have long known how to repair those material flaws, so the experience of looking at a Vermeer or a Rodin remains basically unchanged over time. But when creativity is computerized, the art isn't so easy to fix.
For instance, when a Web-based work becomes technologically obsolete, does updated software simply restore it? Or is the piece fundamentally changed? (New York Times)
11 months ago
Rubber Duck by conceptual artist Florentijin Hofman in Victoria Harbour, Hong Kong. (via Colossal)
1 year ago
Big Air Package is the latest project from artist Christo installed at the Gasometer Oberhausen in Germany, a facility that still holds the record as the largest disc-type gas holder in Europe that was converted into an exhibition hall in the 1990s. Big Air Package is the largest ever inflated envelope without aid of a skeleton, and reaches 90 meters high, with a diameter of 50 meters and a volume of 177, 000 cubic meters. The installation opened this weekend and will remain on view through December 2013. (Colossal)
1 year ago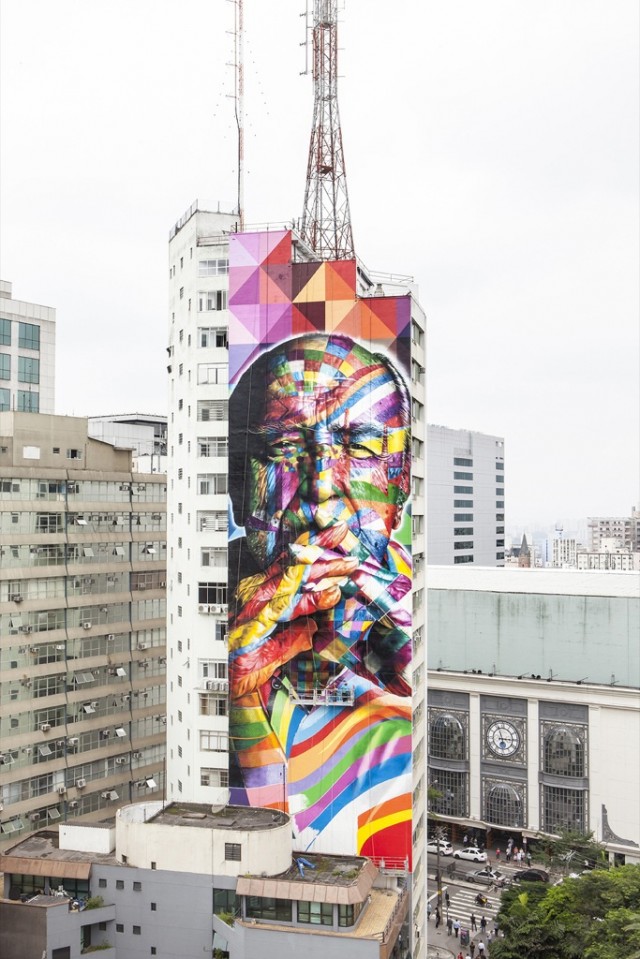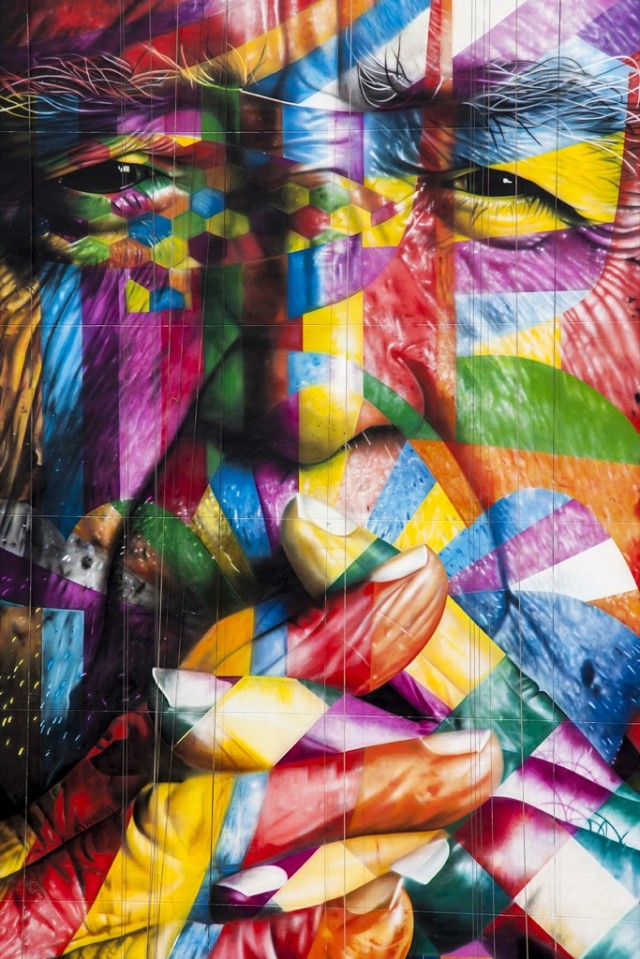 (via Fubiz)
1 year ago
"The Phoenix is closer than it appears," a 4 x 4 x 8 meters-room was constructed by artist Thilo Frank at the Museum of Modern Art in Aalborg, Denmark. (Colossal)