2 days ago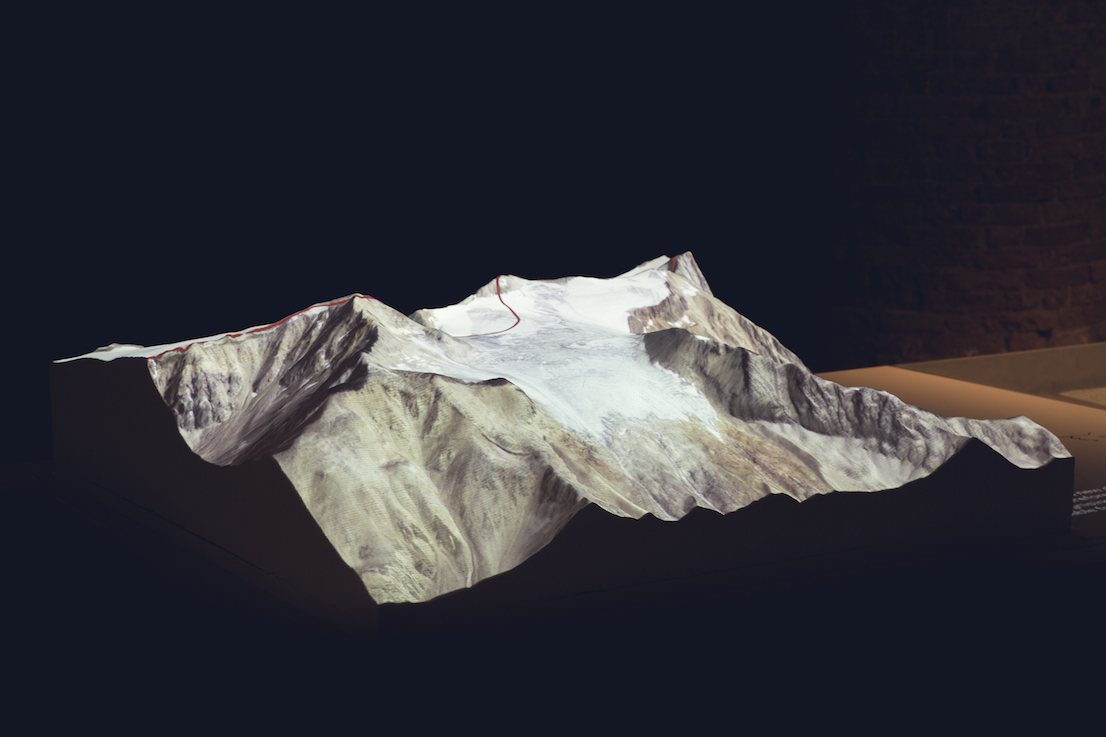 (Italian Limes at the Corderie dell'Arsenale. Photo by Delfino Sisto Legnani, June 2014.)
Italian Limes is a research project and installation presented at the 14th Venice Biennale of Architecture that opened on June 7 and will remain on show to the public until November 23. This post is the first in a series of analyses that will set out to expand on the themes of research that underpin the project over the coming months, outlining possible developments and presenting new material not included in the exhibition.
"There are more international borders in the world today than ever there were before." These are the opening words of the book A Companion to Border Studies by Thomas M. Wilson and Hastings Donnan, one of the most recent and important publications in a new field of research at the intersection between geography, anthropology and political science. It is a statement that places the accent on a fact often overshadowed by all the contemporary talk of global markets and hyper-connectivity: although the process of digitization currently underway has removed many physical constraints on our everyday lives, we inhabit a world still bound by the 19th-century logic of national institutions and their principle of sovereignty. The struggle for territorial independence remains a priority for any minority, rooted in the belief that recognition by the international community requires, in the first place, the definition of a boundary marking out an inviolable portion of land. (Klat magazine)
Italian Limes is a project curated by Folder (Marco Ferrari, Elisa Pasqual) with Pietro Leoni (interaction design), Delfino Sisto Legnani (photography), Dawid Górny, Alex Rothera, Angelo Semeraro (projection mapping), Alessandro Mason (coordination of production) and Claudia Mainardi.
2 weeks ago
2 weeks ago
1 month ago
(Langa Longer Shopping Mall. Edition of 50, 590 x 630mm.)
Con/struct is the latest body of work from Cape Town-based artist, designer, and photographer Justin Plunkett who uses his own original photography to digitally construct fictional landscapes and structures. 
"Con/Struct is an exploration into the themes of empowerment and imagination. Plunkett, using his own photography, has created new juxtaposed environments that encourage questioning and exploration: inviting the debate around how marketing-induced aspiration and perceived value can empower but can also corrupt, how it can be both perverse and create beauty. At the same time, at the core of his work, he honors and applauds ingenuity and the creative spirit." (via Colossal)
2 months ago
Photo by Jaime Navarro
2 months ago
Photo by Sergio Gómez
2 months ago
The Chicago based team, Design w/ Company, led by Stewart Hicks & Allison Newmeyer will be tasked with activating the Cultural Plaza courtyard with their temporary installation entitled, Pavilion MMM (Miami Many-a-chair Monument). Congrats Stewart and Allison!
2 months ago
Hotel Troya #1 by Emilio López-Galiacho featured in the Aberration issue of MAS Context.
3 months ago
In the 1970s, architecture faced an identity crisis.
A lacerating critique of modern architecture's overreach, especially in remaking wide swaths of cities, had left the profession's 20th-century heroes — Le Corbusier, Mies Van der Rohe, even Frank Lloyd Wright — without many prominent defenders. 
But what would take modernism's place? What could architecture do with the rubble of that once dominant movement?
Hans Hollein, the Austrian architect who died Thursday in Vienna at 80, according to a family spokeswoman cited by the Associated Press, was among those who provided convincing early answers to those questions. In the process he joined Robert Venturi, Denise Scott Brown, Charles Moore and a small number of others in setting a loose framework for what became post-modern architecture, with its focus on humor, irony, eclecticism and freewheeling historical quotation. (Los Angeles Times)
3 months ago
via confessionsofamichaelstipe