1 week ago
(Photo by David Schalliol)
On Saturday August 23, 2014, artistic duo Luftwerk and MAS Context organized an event in Chicago's Marina City to continue their recent work in architecturally significant buildings such as the Robie House, Fallingwater, and Farnsworth House. For this occasion, Luftwerk created a site-specific video and light installation that took place on the rooftop of the West Tower. This event was organized to celebrate Marina City, its architect Bertrand Goldberg, and Chicago. (MAS Context) 
2 weeks ago
Visitors to Korea's National Museum of Modern and Contemporary Art can now frolic over and amongst a field of mushroom-shaped inflatables based on the landscape of a Korean fairy tale.
Designed as a collaboration between Korean architects Choi Jangwon, Park Cheonkang, and Kwon Kyungmin, the temporary installation is the first Seoul edition of MoMA's Young Architects Program (YAP), an initiative that this year also saw pavilions built in New York, Istanbul, Rome and Santiago. (Dezeen)
3 weeks ago
via malformalady
3 weeks ago
via confessionsofamichaelstipe
4 weeks ago
1 month ago
via confessionsofamichaelstipe
1 month ago
1 month ago
via confessionsofamichaelstipe
2 months ago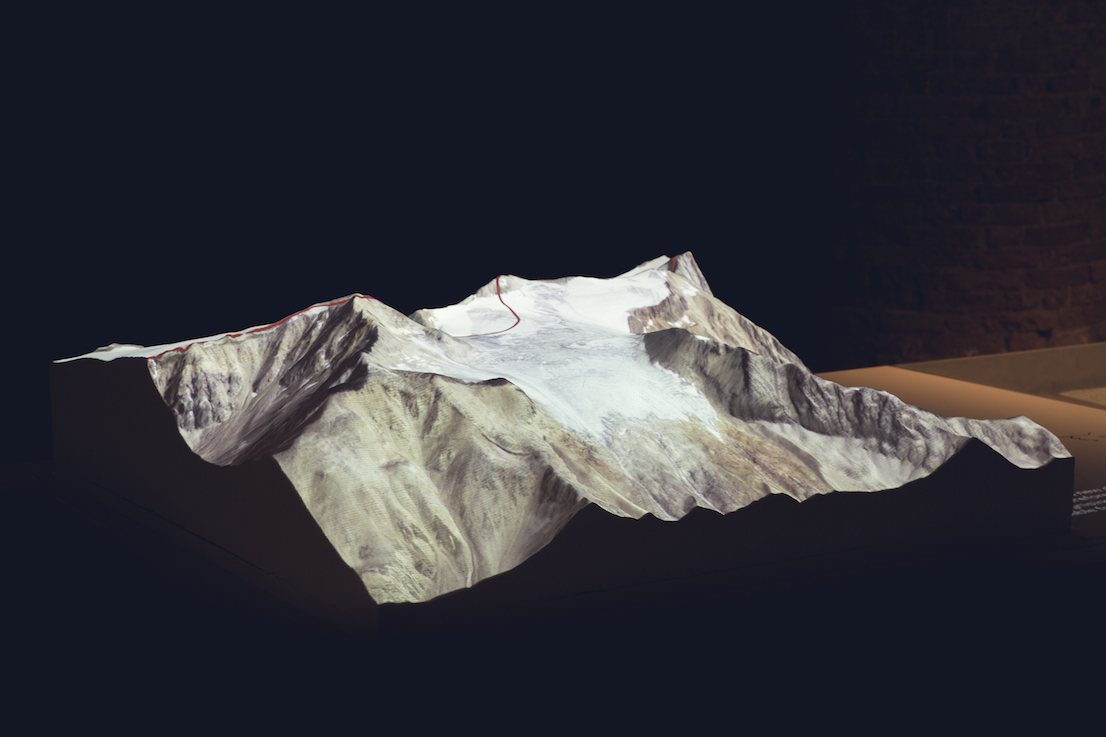 (Italian Limes at the Corderie dell'Arsenale. Photo by Delfino Sisto Legnani, June 2014.)
Italian Limes is a research project and installation presented at the 14th Venice Biennale of Architecture that opened on June 7 and will remain on show to the public until November 23. This post is the first in a series of analyses that will set out to expand on the themes of research that underpin the project over the coming months, outlining possible developments and presenting new material not included in the exhibition.
"There are more international borders in the world today than ever there were before." These are the opening words of the book A Companion to Border Studies by Thomas M. Wilson and Hastings Donnan, one of the most recent and important publications in a new field of research at the intersection between geography, anthropology and political science. It is a statement that places the accent on a fact often overshadowed by all the contemporary talk of global markets and hyper-connectivity: although the process of digitization currently underway has removed many physical constraints on our everyday lives, we inhabit a world still bound by the 19th-century logic of national institutions and their principle of sovereignty. The struggle for territorial independence remains a priority for any minority, rooted in the belief that recognition by the international community requires, in the first place, the definition of a boundary marking out an inviolable portion of land. (Klat magazine)
Italian Limes is a project curated by Folder (Marco Ferrari, Elisa Pasqual) with Pietro Leoni (interaction design), Delfino Sisto Legnani (photography), Dawid Górny, Alex Rothera, Angelo Semeraro (projection mapping), Alessandro Mason (coordination of production) and Claudia Mainardi.
2 months ago