5 days ago
(Lebigmag reading room)
Foreign periodicals are like rare jewels in Russia. They're hard to find and every title has its own cult of followers. For years now,  magazines such as Dazed and Confused and 032c have been highly prized and highly desired as guides to a world of innovative imagery and design,  strong writing and the freedom to experiment. For a magazine connoisseur or a young creative industry professional, a trip abroad usually means returning with luggage stuffed with various printed publications.
This is all too familiar to Konstantin Kotov, the 33-year-old bespectacled owner of St Petersburg-based Lebigmag, a magazine reading room and online shop offering quality periodicals. "I have to say in all modesty,  there are only a few places in the world where you can find a collection as big and diverse as the one here," he says. "I have very rare magazines that are difficult to find even in Europe and some that aren't even produced anymore." (Calvert Journal)
2 weeks ago
Otaniemi Technical University by Alvar Alto. Espoo (1964-1969)
Beautiful photograph by Iñaki Bergera. 
2 weeks ago
(via designboom)
3 weeks ago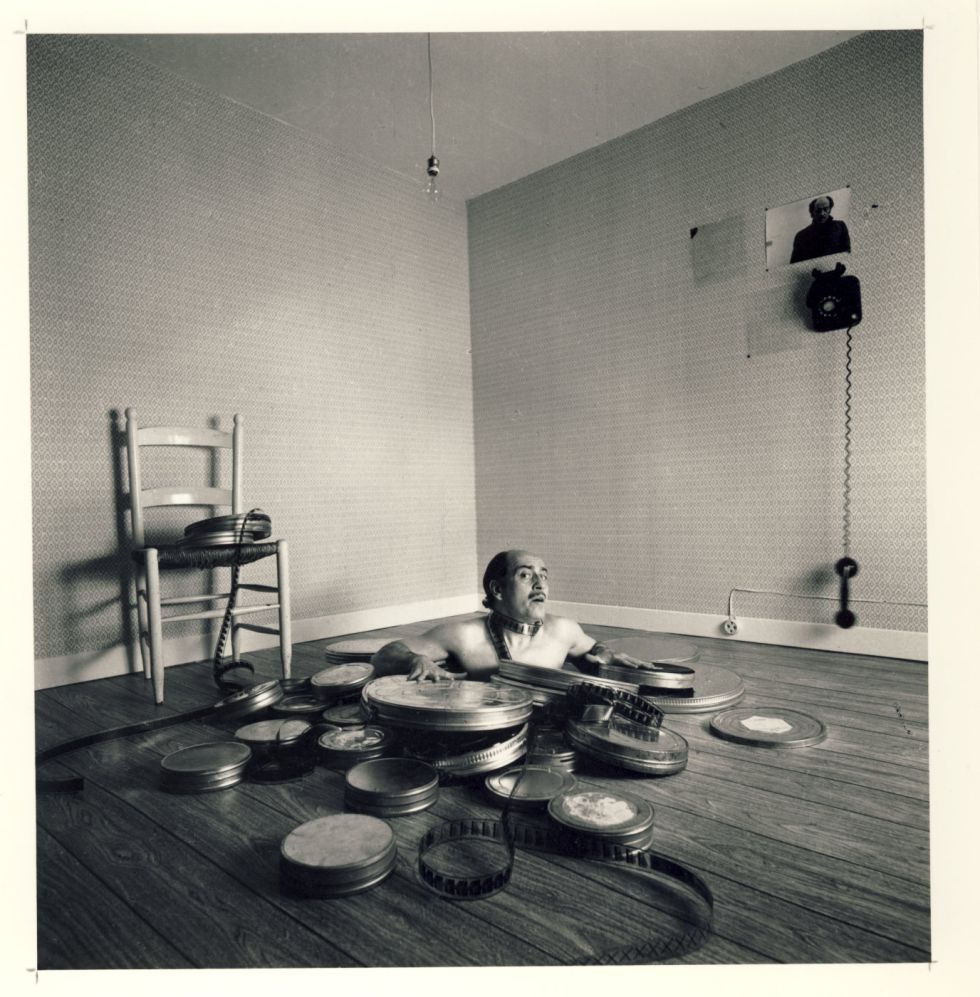 (José Luis López Vázquez, fotografiado por Alberto Schommer.)
via El Pais
3 weeks ago
Really excited about the MiLES initiative by Eric Ho (who contributed to the PUBLIC issue of MAS Context) that has been featured in the New York Times:  
Eric Ho watches the boom on the Lower East Side, the torrent of new restaurants and boutiques opening, and sees something different. He sees Detroit. Specifically, walking the neighborhood last spring, he saw vacant storefronts — more than 200 of them in the area east of the Bowery and south of 14th Street.
How was it possible, he thought, that in a neighborhood where space was at such a premium, so much of it was sitting idle? Mr. Ho, 32, is an architect who once intended to design housing for disaster zones. Counting the empty properties, he thought: What could be done with them?
"There's all these people who want space," he said. "And there's all this space. There must be some way to bring them together."
He quit his job and started thinking. "The question for me," he said, "is, what can we do in the space that benefits the community?"
Last week, he began a preliminary answer: a series of seven pop-ups in seven weeks in a storefront on Delancey Street.
3 weeks ago
(Image: © CNES 2012 – Distribution Astrium Services / SPOT Image)
This open-pit mine — measuring 1.2 miles (2 km) wide, 1.8 miles (3 km) long and 2,600 feet (800 m) deep — is one of the largest ones in the world. Its highly coveted ore is the richest in copper. It also has a high sulfate content, toxic particles of which are found in clouds of dust released by explosions and the endless coming and going of trucks. workers are not permitted to work in the mine for more than three years and are at risk of contracting lung cancer. (Wired)
3 weeks ago
(Photo by Carlos Garmendia Fernández)
Edificio de viviendas en San Inazio, Bilbao, 1968.
R. Basáñez+E. Argarate+J. Larrea
4 weeks ago
Photographer and sociologist David Schalliol documents a South Side Chicago neighborhood being demolished to make way for a Norfolk Southern freight yard. Impressive work.
1 month ago
(National Museum of the Republic @ Andrew Prokos)
These night shots by New York photographer Andrew Prokos capture some of the buildings designed by late Brazilian architect Oscar Niemeyer in Brasília.
Andrew Prokos topped the Night Photography category at this year's International Photography Awards with the series, which documents buildings such as the National Congress of Brazil and the Cathedral of Brasilia after dark. (Dezeen)
1 month ago
Image of the swing ride inside the landmark cooling tower part of the Wunderland Kalkar in Germany. I wish they would do this in the never-opened Lemoniz nuclear power plant.